Integrated Staffing is Proud to be a Certified Woman Owned Business
Why is WBE Certification Important?
Obtaining WBE Certification is an important business development strategy for women business owners for two primary reasons: First, most local and national government purchasing agencies track and/or have programs for doing business with women business owners. Having WBE Certification is the only way the purchasing agents have confidence that a business representing itself as woman-owned is, in fact, woman-owned and controlled. Second, many publicly-held corporations, as well as larger private corporations, also track and have programs for doing business with women-owned vendor companies. They, too, rely on WBE Certification. Currently, the 5% federal goal was established in 2000 with the Women's Equity in Contracting Act that gave the contracting office the ability to restrict competition for women-owned firms that have WBE Certification -- up to 5% of all contracts. The intent of this program is to encourage procurement officers to utilize women-owned firms at a higher level in both the number of firms awarded contracts and the dollar amounts awarded to them.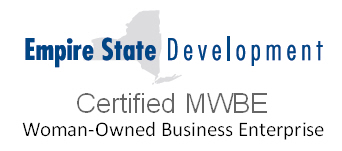 WBE Certification Criteria:
• Woman(en) must own and control at least 51.0% of the business • Woman owner must be a U.S. citizen or legal resident • Woman owner must serve as President or CEO (if both positions exist) • Woman owner must have ownership and officer position for at least six months • Woman owner must be active in daily management Interested in learning more? Visit the the National Women Business Owners Corporation at http://www.nwboc.org/!