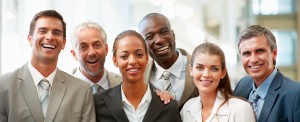 Integrated Staffing offers employers a range of services for temporary and contract recruitment. You can benefit from over 20 years of local staffing experience. Integrated Staffing provides associates with the skills, support, and benefits necessary to find employment and excel at their positions giving you the benefit of a skilled labor force when you need it. Our Glens Falls office is seeking candidates to join our dedicated team of professionals.
Help Wanted Glens Falls, NY
Integrated Staffing seeks to help associates and clients meet personal and professional goals by developing strong relationships. Integrated Staffing wants to partner with you to accurately assess your employment needs whether you are hiring or looking to be hired. Integrated Staffing offers staffing solutions for businesses looking for temp to permanent hires and in turn hires from the community to fill open positions.
Integrated Staffing is looking for help wanted in the Glens Falls area. If you need help looking for work in the Glens Falls area contact Integrated Staffing. We will find you the appropriate job that fits your skill set, and make sure the hiring process is seamless. If you are looking for a temp or permanent job, let Integrated Staffing find employment for you.
Help wanted! Our Glens Falls office is looking for qualified, dedicated candidates. Apply today or contact Integrated Staffing for job openings that fit your skillset: